UK's Elizabeth wants Charles' wife to be 'Queen Camilla' when he's king******
Britain's Queen Elizabeth said on Saturday that she wants Prince Charles' wife Camilla to be styled Queen Consort when he becomes king, cementing her place at the heart of the royal family after once being judged an outsider.
In a letter written to mark the 70th anniversary of her accession to the throne, the Queen said the occasion had given her pause to reflect upon the loyalty and affection shown to her by the British public.
She said she hoped Charles and Camilla would receive the same support.
"(It) is my sincere wish that, when that time comes, Camilla will be known as Queen Consort as she continues her own loyal service," she said.
Charles and Camilla, long-time lovers, were married in 2005 in a civil ceremony in Windsor. Their Clarence House residence said on Saturday that they were "touched and honored by Her Majesty's words."
Queen Elizabeth's move reflects a wider acceptance of Camilla's status as a royal.
Tabloid newspapers no longer target her as they did in the decade following the death in 1997 of Charles' first wife, Princess Diana.
Camilla – whose current title is Duchess of Cornwall – now regularly represents the royal family alongside Charles during official duties.
Throughout British history, the wife of a king typically is given the title Queen Consort. At the time of their marriage, it had been officially decided that Camilla would use the title Princess Consort if Charles were to become king.
While Queen Elizabeth on Sunday celebrates 70 years on the throne – an unprecedented stretch – the anniversary comes at a time of tumult for the royal family.
From the US sex abuse court case facing her son Prince Andrew to allegations by her grandson Prince Harry and his wife of racism in the royal household, rarely has the 95-year-old Queen's family faced such scrutiny and damaging headlines.
Last year, she lost her husband of 73 years, Philip, whom she acknowledged in her letter on Saturday.
"I was blessed that in Prince Philip I had a partner willing to carry out the role of consort and unselfishly make the sacrifices that go with it. It is a role I saw my own mother perform during my father's reign," she said.
Earlier on Saturday, the Queen kicked off celebrations for the 70th anniversary by inviting local community groups to her Sandringham residence in the east of England.
The Queen, pictured smiling and wearing a light blue dress, cut a celebratory cake baked by a local resident and heard a rendition of "Congratulations" played by a concert band.
"I remain eternally grateful for, and humbled by, the loyalty and affection that you continue to give me," she said in her letter to the public.
Ironically, Queen Elizabeth was not destined to be monarch at her birth, and became queen only because her uncle Edward VIII abdicated to be with American divorcee Wallis Simpson.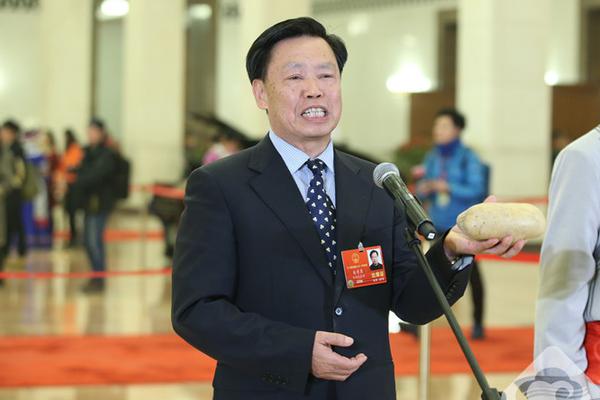 Slovan Bratislava continues dominance in Slovak Tipos Extraliga after fourth win in a row******
BRATISLAVA, Nov. 27 (Xinhua) -- Amid the nation-wide lockdown due to the Covid-19 pandemic in Slovakia, the ice hockey premiership Tipos Extraliga continued with its 20th round on Friday, although again with only four out of six scheduled fixtures able to be played.。
Slovan Bratislava Hockey Club again stated its dominance, winning 5-0 over newcomers HC Grotto Presov, the fourth victory in a row, .。
The most productive Tipos Extraliga player of the previous two seasons, Marcel Hascak, celebrated a great night after returning from a two-game absence due to injury, scoring three straight goals in the second period within 12 minutes and assisted on another.。
Slovan's Canadian goalie Clint Windsor saved 30 shots on his first Extraliga shutout.。
Also on Friday, HK Dukla Ingema Michalovce claimed its third consecutive victory, edging out HC '05 Banska Bystrica 3-1 and staying in the hunt for the top spot, just two points behind the league-leader Bratislava.。
Defending champion HKM Zvolen stay close in third place, trailing Michalovce by a single point after nipping a 3-2 win over HC Nove Zamky, pushing the opponent to the last place in the standings.。
In Friday's another matchup, tenth-ranked newcomer HK Spisska Nova Ves succumbed to MHK 32 Liptovsky Mikulas 4-3 after overtime. Enditem。
【彩神IV争霸-APP下载👉👉十年信誉大平台,点击进入👉👉 打造国内最专业最具信赖的彩票平台,为您提供彩神IV争霸-APP下载用户登录全网最精准计划软件,APP下载登陆,强大的竞彩网上推荐!!】
Explosions heard in central Kiev: Interfax******
Two explosions were heard on Friday in the center of Kiev, Ukraine's capital, as the Russian special military operation entered the second day, local media reported.
There was no air raid alert around the time of the blasts, which the local authorities have not yet confirmed, according to Interfax-Ukraine news agency.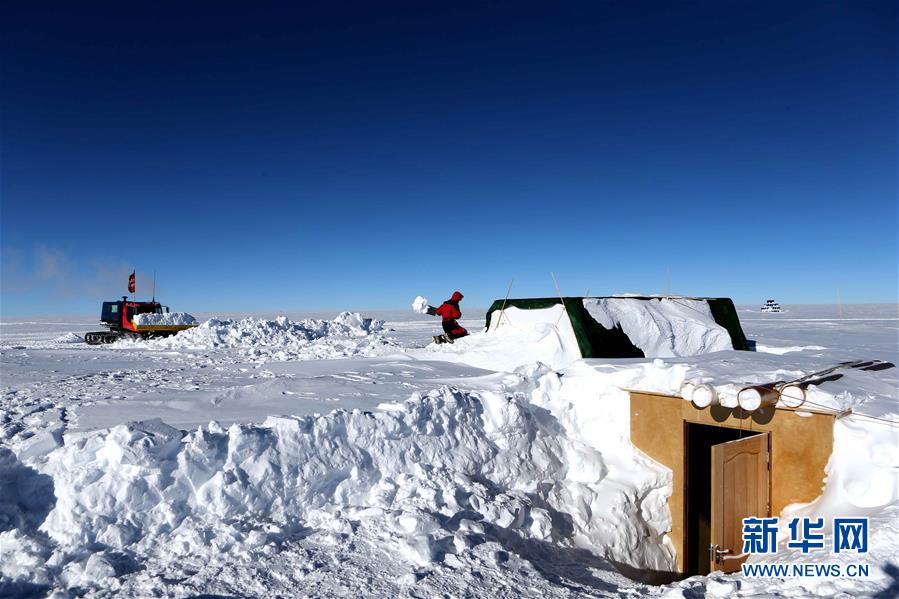 Interview: German ping pong icon Boll says "always curious to play" Chinese paddlers******
NEW YORK, Dec. 21 (Xinhua) -- Matchups against Chinese paddlers were not only fun but also "helping me so much to improve myself," and "I was always curious to play them," said German table tennis evergreen Timo Boll.。
"I always wanted to play them. I was never shy to play them," the former world No. 1 told Xinhua in a recent interview, adding "(it) doesn't matter if I win or lose, afterward I'm always a better player when I meet them."
"I wouldn't have become such a good player without the Chinese," said the German veteran, who was also active as a guest player in the Chinese Super League.。
The eight-time European men's singles winner said every generation of the Chinese table tennis circle has very outstanding players.。
"If I play Chinese players, I have to be prepared from the first ball because you have to read the game inside the game," he said.。
"You have to be very sharp and you cannot afford easy mistakes and you have to be really on the point in that game," said Boll, who has taken on different generations of top Chinese paddlers, including Liu Guoliang, Kong Linghui, Wang Liqin, Ma Lin, Zhang Jike, Ma Long and Fan Zhendong.。
"The more often you play them, you feel immediately that you (get improved)," said the world's No. 10, adding "it's nice to follow the whole table tennis history of China and to be a small part of it."
The six-time Olympic contender said the biggest strength of Chinese table tennis lies in its unique system, which helps to find the talents and train them at younger ages.。
To spot the young talents and to bring them to good cultures, where they can grow up, where they go to school and practice a lot with good coaches, "this is unique in China," and "that's we have to learn, but it's not easy," Boll said.。
Germany is well-structured in clubs where a lot of amateur players can play each other, but it lacks a good structure for professional table tennis like China, he noted.。
Commenting on his performance at the recently concluded 2021 Houston World Table Tennis Championships, he said it was unfortunate as he failed to take a chance at the semifinal, but still "it's a nice story" to win his first singles medal at the worlds in a decade at the age of 40.。
The German said he came to Houston "without very high expectations," as he was still a little bit struggling with his physical condition after the Olympics and wasn't sure if he could play really on a high level.。
Boll said he won't be retiring any time soon, though he could feel the age every day.。
"It's all about fun playing ... I won't find anything else which can fulfill myself so much like table tennis, it's also hard to stop. I have to admit," he said.。
The veteran, who repeatedly voiced his love for practicing and the routine of a sportsman, added that respect from the other players and fans also encourages him to keep going.。
Looking ahead, Boll said he would concentrate on his club, try to compete in big tournaments and play them on a high level.。
"I will try to play, especially the Asian tournaments where I can compete against the best players like the Chinese players," he said, adding he hopes to lead his compatriots to compete in the 2022 World Team Table Tennis Championships in Chengdu.。
"Hopefully I can come back to China soon," he said. Enditem。
台海军演开始,美国反诬中方"改变现状"
1.理想汽车第二季度营收87.3亿元 环比下滑
2.《求是》杂志发表习近平总书记重要文章《全党必须完整、准确、全面贯彻新发展理念》
3.特朗普律师:若特朗普赢得大选,会把拜登每一间房都抄了
4.90后情侣16万爆改房车当家:白天停公司 晚上移到路边